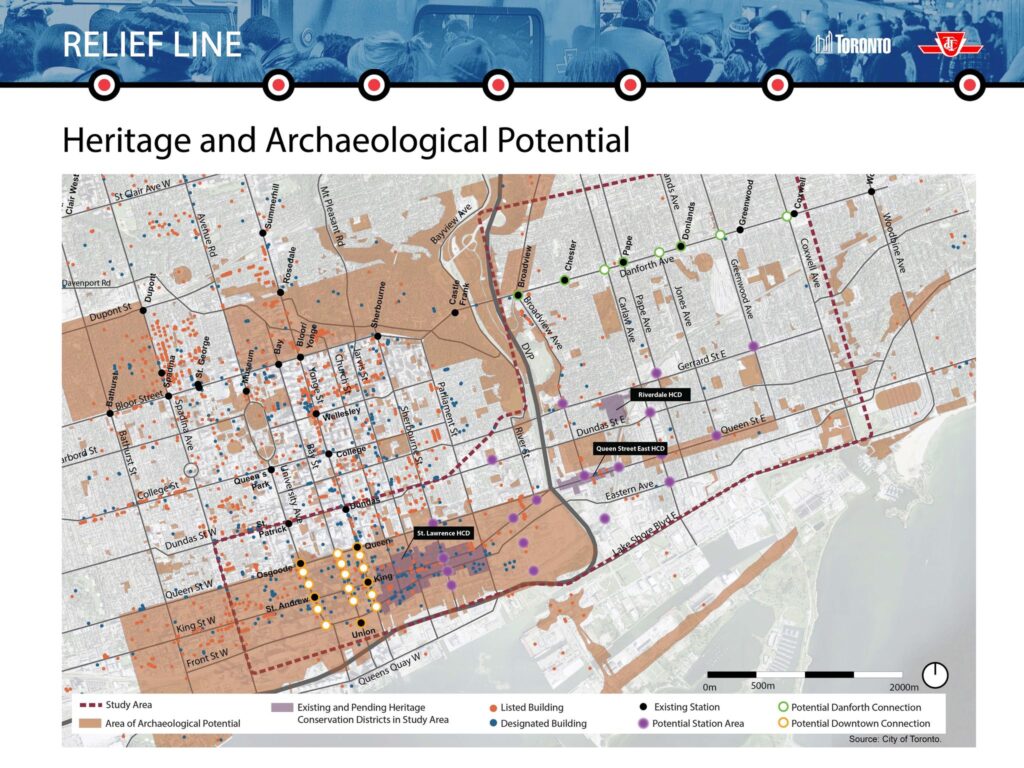 This map shows the relationship between potential station areas and areas having archaeological potential, existing and pending heritage conservation districts, and listed and designated heritage buildings inside and outside the study area.
Archaeological Potential
Small patches of archaeological potential exist within the eastern half of the study area, particularly around Queen Street East and in the historic Riverside neighbourhood. The entire western half of the study area, south of Queen Street, has archaeological potential.
Heritage Conservation Districts
Heritage Conservation Districts in the study area, and Heritage Conservation District studies currently underway within the study area:
Queen Street East Heritage Conservation District Study
St. Lawrence Heritage Conservation District Study